Testimonials
I have looked and tried many seasoning but this one is packed with pure goodness! Especially being west indian and using seasonings that are hard to find with low sodium & cholesterol free. Cannot wait to try the rest!

Shafali
This spice has a nice orgainic taste to it! The spice doesnt take away from the very rich flavor. I made baked chicken with this particular seasoning and the robust amount of flavor and spice is a must have.

Marcus Gooden
This seasoning is very tasty. I marinated my chicken in this seasoning over night with some onions. And I made it tonight for dinner. Let me tell you, it was a HIT! I will be trying all your other products. Very nice products, very nice shipping and handling. And very nice tasting!!

Nami Hasson
You must invest in these seasoning because they are do delicious and good for your health. No artificial ingredients at all and sticks well to meat when you stew or fry or grill.. no need to reseason or over season. I made some jerk turkey wings and they was so crispy on the outside and wonderfully moist and juicy on the inside with every bite! This is my brand forever now. Can't wait to see what other products come out.

Daniel Boulware
I grew weary of trying various blended seasonings only to be disappointed with saying, "Mmm, not quite."😑 But HalaluYAH These blends definitely do not disappoint!!! I love the taste of the Caribbean!

John Brown
Made a meatloaf with this on Sunday, it has everything you need all in one bottle, fix it up however you like...its just right.

Derrick Vann
RECIPES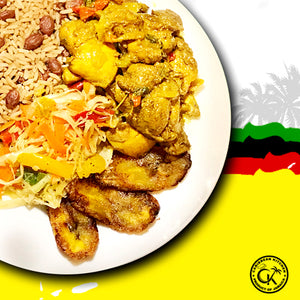 Country Style Curry Chicken
Chicken Curry is among the favorites among Caribbean cuisine. Using our CK Curry Blend, you can achieve the same flavor profile and all the rich flavors of the Islands. This dish is ideal for dinner when craving some Caribbean flare.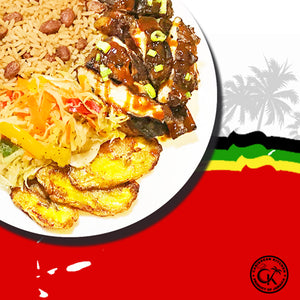 Country Style Jerk Chicken
The "jerk" in Jerk Chicken refers to a type of seasonings used, as well as the cooking process. The traditional process of preparing to jerk includes a dry rub or a marinate. These methods help produce a tasty, well-seasoned dish before cooking even begins!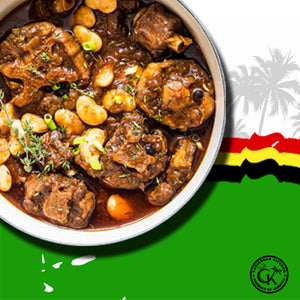 Stewed Savory Oxtail
Oxtail is succulent, tender and will fall-off-the-bone when cooked to perfection. This wonderfully hearty Jamaican Oxtail Stew will warm your soul and your taste buds. Our unique blend of spices will allow you to indulge in mouthwatering flavors with this Island delicacy.